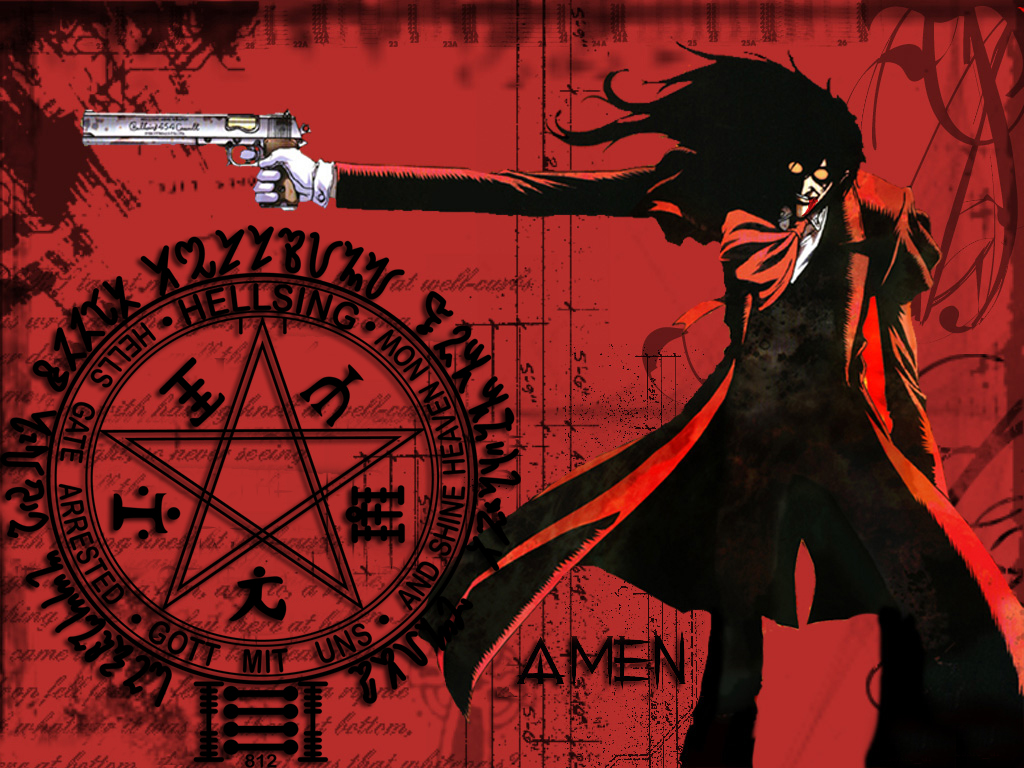 Yupe. Just drawn first blood on blogging with this post. First blog created. Well the idea of naming my post first blood came mainly from DotA (yeah i'm a DotA addict) and my fascination with vampires. Lately, with too much free time in hand, i've started following the manga entitled "

Hellsing

". Quite a nice manga with sadistic killing scenes by the "good bad vampire" Alucard. D story pretty much goes like this - lunatic survivors of the Nazi Last Battalion trying to create artificial vampires to proclaim a second war against humanity and Integra Hellsing (a descendent from Dr. Abaraham Hellsing) stopping em with her pet vampire Alucard ( the same old Dracula Dr. Abraham Hellsing staked in

Dracula

). Oh yeah along the way u get the usual fanatical Vatican Paladins who get in the way trying to sneak in a sucker punch to those two organizations - u get d picture... Well, the most appealing aspect of this manga is the part whereby the protagonists are able to kill when they need to unlike some sissy manga whereby every protagonist is a goody-two -shoes and won't kill even if their own lives are in danger (I call that pure stupidity not kindness). Oh well, that's all for a first post. Anypne who is intrigued by the story of "Hellsing" and feel like being part of the killing spree in it, i present to thee

"Hellsing"

. Enjoy!